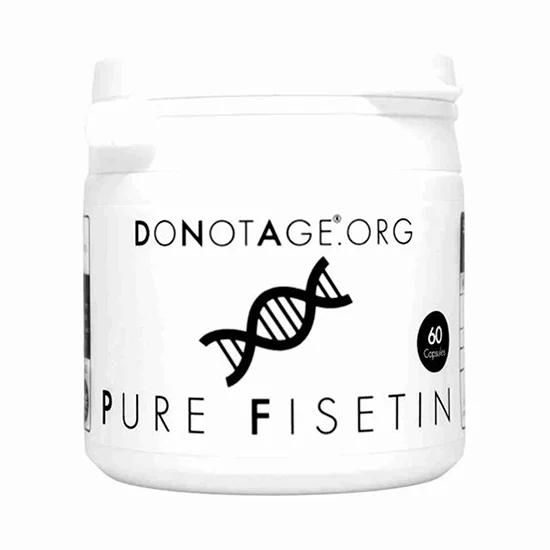 DoNotAge.org Fisetin - 800mg
Sold out
Original price
£64.99
-
Original price
£64.99
DoNotAge.org Pure Fisetin provides 800mg of fisetin per serving. Fisetin is a senolytic that helps to get rid of the zombie cells that accumulate as we age. It supports healthy ageing.
Getting enough fisetin from our diets is difficult, the most fisetin is found in strawberries. One strawberry contains on average less than 2mg of fisetin. This means to get the same fisetin from your diet as you do from one serving of DoNotAge.org Pure Fisetin, the minimum you would have to eat is 400 strawberries!
Fisetin has been shown to remove senescent cells, support the reduction of inflammation, and support the body in its fight against brain decline and cancer progression.
Each capsule contains 400mg of fisetin.
This product comes with the DoNotAge.org Quality Guarantee. This means that we guarantee the purity and quality of this product to your door, no matter where you live.
All of our products are produced to GMP and ISO9001 standards. Our products are manufactured and stored in cool, dark and dry environments. This product is suitable for vegans.
Full instructions for use will be included with your order.
Everything DoNotAge.org provide is in its most bioavailable form.