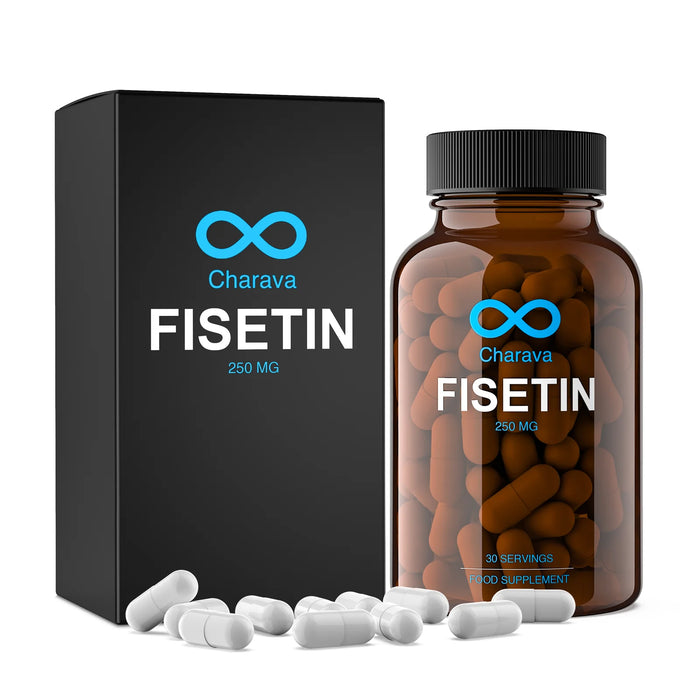 Charava Fisetin 250mg
Original price
£24.99
-
Original price
£24.99
Fisetin is a bioflavonoid antioxidant which can help maintain glutathione levels and mitochondrial function in the presence of oxidative stress. It has potential to cross the blood brain barrier, which may help maintain neuronal function. Other than strawberries, fisetin is scarce in fruits and vegetables compared to other flavonoids, making supplementation important.
HOW TO USE: Take 1 capsule daily. Take with or before meals. 
KEY INGREDIENTS: 250mg Fisetin, Hypromellose (capsule).
Vegan/Vegetarian formulation, Non-GMO, Gluten-Free.
PACKAGE QUANTITY: 30 Capsules (30 Servings)